Latest Superenalotto draw
Venerdì 8 settembre 2023 (117/23)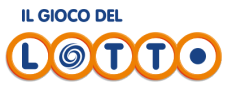 Venerdì 8 settembre 2023
| RUOTA | 1o | 2o | 3o | 4o | 5o |
| --- | --- | --- | --- | --- | --- |
| Bari | 50 | 67 | 19 | 8 | 38 |
| Cagliari | 3 | 47 | 27 | 66 | 23 |
| Firenze | 86 | 41 | 40 | 1 | 59 |
| Genova | 25 | 7 | 3 | 27 | 66 |
| Milano | 6 | 35 | 60 | 83 | 14 |
| Napoli | 51 | 54 | 56 | 87 | 11 |
| Palermo | 32 | 49 | 46 | 60 | 19 |
| Roma | 9 | 15 | 78 | 35 | 24 |
| Torino | 57 | 6 | 68 | 85 | 67 |
| Venezia | 78 | 68 | 44 | 1 | 3 |
| Nazionale | 84 | 82 | 77 | 22 | 63 |
Superenalotto Results Today
On Risultatilotto.com you can consult the results of the latest Lotto and Superenalotto draws. Immediately after each draw, on Tuesdays, Thursdays and Saturdays, you will find the updated page with the winning numbers and, in the case of Superenalotto, you will also be able to find out the new jackpot value.
Autore: Marco Fontana
My name is Marco Fontana and I write for RisultatiLotto.com. I am a big fan of instant and non-instant lotteries, following this world closely, day after day. On this site you will find the latest lottery results, along with the latest news and much more. In addition, I am a big fan of numerology, spy numbers and late numbers, finding them quite curious phenomena. Of course, I believe in complete randomness at the game and am not a victim of the many beliefs about the world of gaming.